Alum finds purpose in Senegal after joining the Peace Corp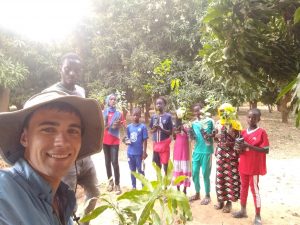 After graduating Iowa State in 2018, Erik Endacott worked seasonal jobs across the West Coast before the Peace Corps changed the direction of his life.
"Unfortunately, after only 6 months the Covid-19 pandemic hit, and I was sent home along with all 7,000 Peace Corps volunteers around the world," said Erik.
He took a job as a soil conservation technician in Roseau, Minnesota. Months went by and what he started in Senegal never left him. In May of 2021 he returned on his own to finish his Peace Corps projects. He met Mamadou Babacar Diop after arriving. Mamadou had started Volunteer Network for a Green and Prosperous Sahel (VNGPS). Erik was intrigued. The two started working together.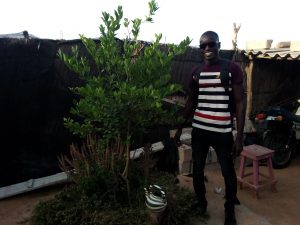 VNGPS is a network of volunteers spread all across the Sahel region of Senegal who plant fruit trees in villages and build community farms. It also educates people on environmental problems in the region and organic permaculture techniques to raise their crop yields.
The goal is to slow Sahara desertification southward into the Sahel region, increase biodiversity, fight climate change while offering locally grown food to combat malnutrition, plus aid in the financial security and independence of Senegalese people.
"People in the region are being lifted from poverty sustainably because of the actions and efforts of VNGPS," said Erik. "Their fruit tree planting and community farm start-ups are important, because most people in the region go 9 months every year without eating a fresh vegetable or fruit."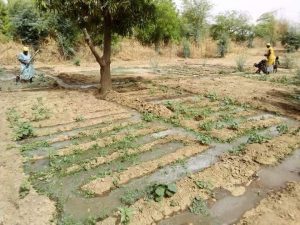 Based on a volunteer network, no one involved in VNGPS is paid. Not even Mamadou or Erik. Every dollar donated goes directly toward the project. Without a salary, Erik splits his time between Senegal and the States. Originally from Fallon, Nevada, Erik works for Tesla to fund travel and help support the VNGPS mission. Founder and President Mamadou Babacar Diop is a teacher, in addition to operating the organization.
"Mamadou Diop is a very generous, selfless and honorable man. He is the type of person who gives his whole self to benefit his community. It is a great honor for me to work alongside him," said Erik.
"I'd really love to see VNGPS financially supported enough to offer Mamadou a small salary," said Erik. "I'll keep helping it expand as a volunteer."
The foundational knowledge Erik learned in Agronomy put him in prime position to act when he was put in the right position to find and follow his passion.
Learn more about the Volunteer Network for a Green and Prosperous Sahel online at vngps.org.