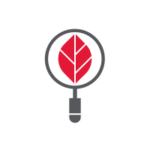 If you want to learn about how plants impact the world around you, you'll want to become a Plant Whisperer. As an agronomy major at Iowa State, you'll learn how plants help us survive by providing food, feed, fuel, and fiber – and how they have the possibility to do so much more. Plus, you'll learn how agronomy makes it possible for you to change the world.
Plant Whisperer
Coleman
Iowa State is helping me learn a lot about how plants impact the world around me. Like how they help our population survive by providing food, feed, fuel, and fiber – and how they have the possibility to do so much more. That's why I'm studying new ways to use plants to improve our lives and find better ways to manage ecosystems. So I can become an agronomist. So I can change the world.
About Coleman

I grew up in Allen, Nebraska and first became interested in agronomy when I was younger and helped on a family member's farm. I became interested in the science behind the crops being grown, and my interest in agronomy has expanded from there.
One of the main issues that I am concerned about is that we will need to increase yields tremendously to meet the demands of a growing population while the number of farmable acres decreases. I am also concerned about the need to be more efficient with the resources we have as the strain on these resources will only increase as the need for higher yields increases. My advice to those thinking about continuing their education to address these issues is to consider studying agronomy. Many agronomy classes discuss ideas that are directly related to solving the issues I've mentioned.
Why Iowa State?
I chose Iowa State because of the strong agronomy program and endless opportunities that the university has to offer. My first year at Iowa State was great. Iowa State is a large school but resources like the Agronomy New Student Learning Community made the transition to Iowa State very easy. My favorite class at Iowa State has been Agronomy 212: Crop Production, Development, and Management. It was a very practical class that helped me in my internships as well. My favorite experience in the agronomy program has been travelling and competing with the Crops Team. So far I have travelled to Chicago, Kansas City and Kansas State University as a member of the crops team. The Crops Team has also allowed me to meet other students of agronomy from Iowa State and other universities around the country. My experience with my faculty advisor Dr. Manu has been great. He is always willing to meet and discuss any questions I have.
Activities
Agronomy Club
College of Agriculture and Life Sciences Student Council
Crops Judging Team
Advice
I would highly recommend a major in agronomy. Agronomy is a very versatile major and can lead to a large variety of careers in agriculture.
In ten years…
I hope to be employed as a crop consultant or sales agronomist for a seed or chemical company. As a consultant or sales agronomist I plan to use the skills gained at Iowa State to help farmers make better decisions on the farm.
"Iowa State is helping me learn a lot about how plants impact the world around me. Like how they help our population survive by providing food, feed, fuel, and fiber – and how they have the possibility to do so much more. That's why I'm studying new ways to use plants to improve our lives and find better ways to manage ecosystems."
– Coleman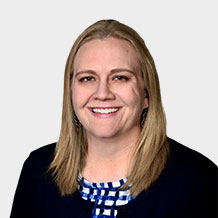 If you're ready to change the world, contact:
Stephanie Zumbach
Student Services Specialist