100% of our students get a job within six months of graduation. Starting salary is $45,000 – $50,000 with a wide variety of career options!
Sustainability Mastermind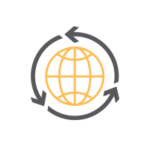 Agricultural Climatologist
GPS Training Specialist
Research Assistant
District Conservationist
Research Station Superintendent
Environment Scientist
Range Manager
Lab Technician
Farm Loan Officer
Crop Production Specialist
Field Representative
Field Production Specialist
Seed Production Manager
Biotechnology Technician
Fertilizer Plant Manager
Chemical Sales Representative
Biological Science Technician
Farm Manager
Agronomist Sales
Agronomist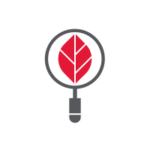 Weed Scientist
District Seed Manager
Golf Course Superintendent
Grain Laboratory Technician
Seed Analyst
Territory Sales Manager
Production Scientist
Turfgrass Specialist
National Park Technician
Physical Science Technician
Soybean Researcher
Crop Consultant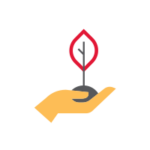 Soil and Water Consultant
Soil and Water Conservationist
Soil Management Specialist
Land Use Consultant
Wetlands Soil Scientist
Forest Soil Scientist
Soil Classifier
Farmer
College of Agriculture and Life Sciences
Check out more information on our graduates careers from the College of Agriculture and Life Sciences placement information.
The largest agricultural career fair in the country is hosted by the College of Agriculture and Life Sciences Career Services. Check it out in the Fall. They also help students land full-time jobs, part-time positions, internships and summer employment. Not to mention resume writing, interview prep and job searching tips!
Interested in working for Agronomy?
Want to get your hands dirty? Interested in research, or maybe you just need cash. Many faculty in Agronomy hire undergraduates to help with various aspects of research and project work. Fill out the Agronomy Employment Form and email it to agron_ug@iastate.edu