What does it mean to be a Genetic Whiz? It means you know the importance of genetic diversity for improving the health of plants. It means you're passionate about making crops as resilient and productive as possible for the benefit of society. It means you want to become an agronomy major at Iowa State.
Genetic Whiz
Eric
Until I got to Iowa State, I never knew the impact I could make on the world. Then I learned about the importance of genetic diversity for improving plants. That's why I'm studying genetics and how to make crops as resilient and productive as possible for the benefit of society. So I can become an agronomist. So I can make this world a better place.
About Eric

I was born and raised in the Democratic Republic of Congo and lived there until 2004. My family and I came to the U.S. in 2007. At this moment, my family resides in Des Moines, Iowa. I worked at Pioneer Hybrids in Johnston, Iowa when I was in high school as a pollinator. I was intrigued by the process of breeding corn. I had never seen anything like that in my life. I knew that I wanted to do something in the biological science. When I graduated high school, I was mentored by a geneticist who had just started his own biotechnology company in 2015. I helped him run experiments in the field and also breed corn. After that, I knew that this was what I wanted to do. I could do research on crops and have an impact on people's lives.
One of the things that I am concerned about is creating crops that have abundant nutrients to help people that might not have access to a variety of foods that provide those essential nutrients. This is an issue in developing countries and millions of people are impacted by this. If this is something that you are thinking about, I highly recommend doing it. There are so many opportunities to create nutritional crops that can help so many around the world.
Why Iowa State?

There are two reasons why I chose Iowa State University. First, there is a good agronomy program here. I had heard a lot of good things about it before I even came to visit the campus. Second, the location. I wanted to stay close to my family. The first year was good. It was hard at first because you have to get used to college life and how to stay on top of things. Once I figured that out, things started coming together and it turned out to be a good year.
My favorite class at Iowa State would have to be Agronomy 342. I took this class as a freshman. It was about global food issues. This taught me a lot of things about global food issues and the many misconceptions that people about them. It also taught me to think about those issues differently. Sometimes they aren't black and white as we might want them to be. My favorite experience in Agronomy would have to be meeting all my friends, professors and staff. I have met a lot of good people that I would have never met if I wasn't in agronomy. My experience with my advisor has been fantastic. Gretchen cares for her advisee and takes time to make sure that everyone is successful. I can go to her office anytime and sometimes we end up talking for hours about a lot of all sorts of things whether it's agriculture, history, or current events.
Research
I am an undergraduate assistant for Dr. Salas. I work in the sorghum breeding program here in the Agronomy Hall. It has been a great experience thus far. I work in the lab and have learned a great deal. From PCR to harvest. These are important things that I need to learn about in order to be successful as a researcher. The sorghum is going to be used for biofuel and grain. Biofuel has continued to be a very good alternative source of fuel in Iowa and around the country. The grain indirectly feeds people around the country.
Activities
Outreach Coordinator for the International Agriculture Club (IAAS) here at ISU.
Advice
There are so many opportunities in agronomy. If you want to learn about agriculture business, agroecology, plant breeding/biotechnology or soil its all here. The professors, staff are great and I would highly recommend at least coming to visit the program and see it for yourself.
In ten years…
I want to be doing research in East Africa. I hope to be doing research on tropical crops to improve their nutritional contents to serve the people that consume them.
"Until I got to Iowa State, I never knew the impact I could make on the world. Then I learned about the importance of genetic diversity for improving plants. That's why I'm studying genetics and how to make crops as resilient and productive as possible for the benefit of society."
– Eric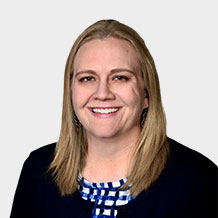 If you're ready to change the world, contact:
Stephanie Zumbach
Student Services Specialist