We strive to provide our students a flexible curriculum with a solid foundation in science that gives them a well-rounded understanding of agronomy concepts. In addition, we are focused on offering hands-on experience as well as building leaders and providing job experience. A combination that makes them very appealing job candidates.
Every sophomore in our Department takes a field-intensive class. Students arrive two weeks before classes start and spend those days in the field applying the core agronomic concepts they learned the year before. From crop scouting to soil testing, the immersive approach to hands-on learning is the perfect compliment toward making our students problem solvers and solution seekers.
Employers want leaders and we want to provide them. Our Leadership requirement gives student a chance to practice group-dynamic skills by taking on a leadership position in their extracurricular activities or work experience. A list of classes can also be taken to accomplish this requirement.
The goal for our students:
Articulate the mission and vision
Share information with their team
Set expectations
Foster an environment of collaboration, openness and facilitate relationships with team members
Delegate tasks based on individual strengths
Be responsible and accountable
Students can fulfill the requirement either by participating in a leadership role or by taking a course that has the subject of leadership as one of the primary course objectives.
Real life experience. Students find a job for six months or the equivalent where they can apply agronomic principles they have learned in the classroom.
Internship opportunities:
Cooperatives
Seed companies
Chemical companies
Crop consulting firms
Farmers
Government agencies
Research projects
Transferring? Check out our transfer guides.
AGRONOMY MAJOR
4-year Plan Example
Get started in college life and agronomy. Intro courses will give you an over view of climate, soils, agricultural production and how it all works together.
Fall
AGRON 110
Orientation to college life, the profession of agronomy and the agronomy curriculum. 
AGRON 180
Discussing the global distribution of climate, soils and agricultural production and consumption. Physical processes that connect natural resources to agriculture and the environment.
AGRON 183
Developing skills agronomists will employ in their work with crops, soil and the environment.
CHEM 163 or 177
CHEM 163L or 177L
ENGL 150
LIB 160
MATH OR SOCIAL SCIENCES
Spring
AGRON 181
Basic structure and function of plants, origin and classification, growth and development.
AGRON 182
Introduction to physical, chemical and biological properties of soil; soil formation, classification and global distribution; soil health, soils and humanity and sustainable land management.
BIOL 212
BIOL 212L
ENGL 250
MATH OR SOCIAL SCIENCES

Start digging into the details of agronomy and your career. Get out in the field before classes start as part of AGRON 279. Learn about weather and climate, plant growth, genetics and soil maps and databases.
Fall
AGRON 206
Basic concepts in weather and climate, including atmospheric measurements, radiation, stability, precipitation, winds, fronts, forecasting, and severe weather. Applied topics include global warming, ozone depletion, world climates and weather safety.
AGRON 210
Career planning, résumé and cover letter preparation. See advisor for departmental requirements.
AGRON 279
Field-based investigation of Iowa's agronomic systems. Application of principles learned in introductory soils, crops and agronomy courses. For students majoring in agronomy.
STAT 104
HUMANITIES

Spring
AGRON 281
Science governing plant growth and development in the context of cropping and genetic improvements.
AGRON 282
Principles of soil conservation and land use with emphasis on best management practices and use of soil maps and databases such as Web Soil Survey.
AGEDS 311 or SP CM 212
ORGANIC CHEMISTRY: AGRON 259, BBMB 221, OR CHEM 231 & L
ELECTIVE

Learn about crop communities, genetics and global agriculture systems. Take a deep look at soil properties and their affect on plants in the lab. Round out the year with an English classes and additional sciences.
Fall
AGRON 316
Basic principles concerning the growth, development, and production of crop communities in relation to their environment.
AGRON 354
Effects of chemical, physical, and biological properties of soils on plant growth, with emphasis on nutritive elements, pH, organic matter maintenance, and rooting development.
AGRON 354L
Laboratory exercises in soil testing that assess a soil's ability to support nutritive requirements for plant growth.
ELECTIVE
SUPPORTING SCIENCES

Spring
AGRON 320 OR BIOL 313
Transmission and molecular genetics with an emphasis on applications in agriculture, the structure and expression of the gene, how genes behave in populations and how recombinant DNA technology can be used to improve agriculture. Credit for graduation will not be allowed for more than one of the following: Gen 260, 313, 320 and Biol 313 and 313L.
BIOL 313:
Introduction to the principles of transmission and molecular genetics of plants, animals, and bacteria. Recombination, structure and replication of DNA, gene expression, cloning, quantitative genetics, and population genetics. Students may receive graduation credit for no more than one of the following: Gen 260, Gen 313 and 313L, Gen 320, Biol 313 and 313L, and Agron 320.
AGRON 342 OR AGRON 450
Issues associated with global agricultural and food systems including ethical, social, economic, environmental, and policy contexts. Investigation of various causes and consequences of overnutrition/ undernutrition, global health, poverty, hunger, access, and distribution. Meets International Perspectives Requirement.
AGRON 450:
Agricultural science as a human activity; contemporary agricultural issues from agroecological perspective. Comparative analysis of intended and actual consequences of development of industrial agricultural practices.
ENGL 302, 309, OR 314
INTERNATIONAL PERSPECTIVES
SUPPORTING SCIENCES

Spread your roots! Take agronomy electives that really pinpoint your interests in agriculture. Choose between applying soil science to applying contemporary environmental problems or on-farm management strategies.
Fall
AGRON ELECTIVES
ELECTIVE
ETHICS
U.S. DIVERSITY

Spring
AGRON 360 OR AGRON 392
AGRON 360:
Application of soil science to contemporary environmental problems; comparison of the impacts that different management strategies have on short- and long-term environmental quality and land development. Emphasis on participatory learning activities.
AGRON 392:
Management strategies at the level of the farm field. Emphasis will be on participatory learning activities.
AGRON 410
Development of an appropriate content for professionalism. Topics include professional certification, ethics, and maintaining an active network of information sources and professional contacts in support of lifelong learning. Student interpretation, writings, presentations, and discussions.
ELECTIVE
SUPPORTING SCIENCES

Questions?
Heidi Ackerman
Academic Advisor II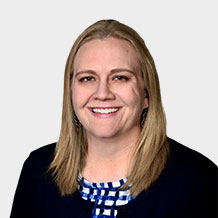 Questions?
Stephanie Zumbach
Student Services Specialist
Your advisor is your first stop, but our Student Resources staff can help with add/drop slips, adding an Agronomy minor or finding a job in the department.