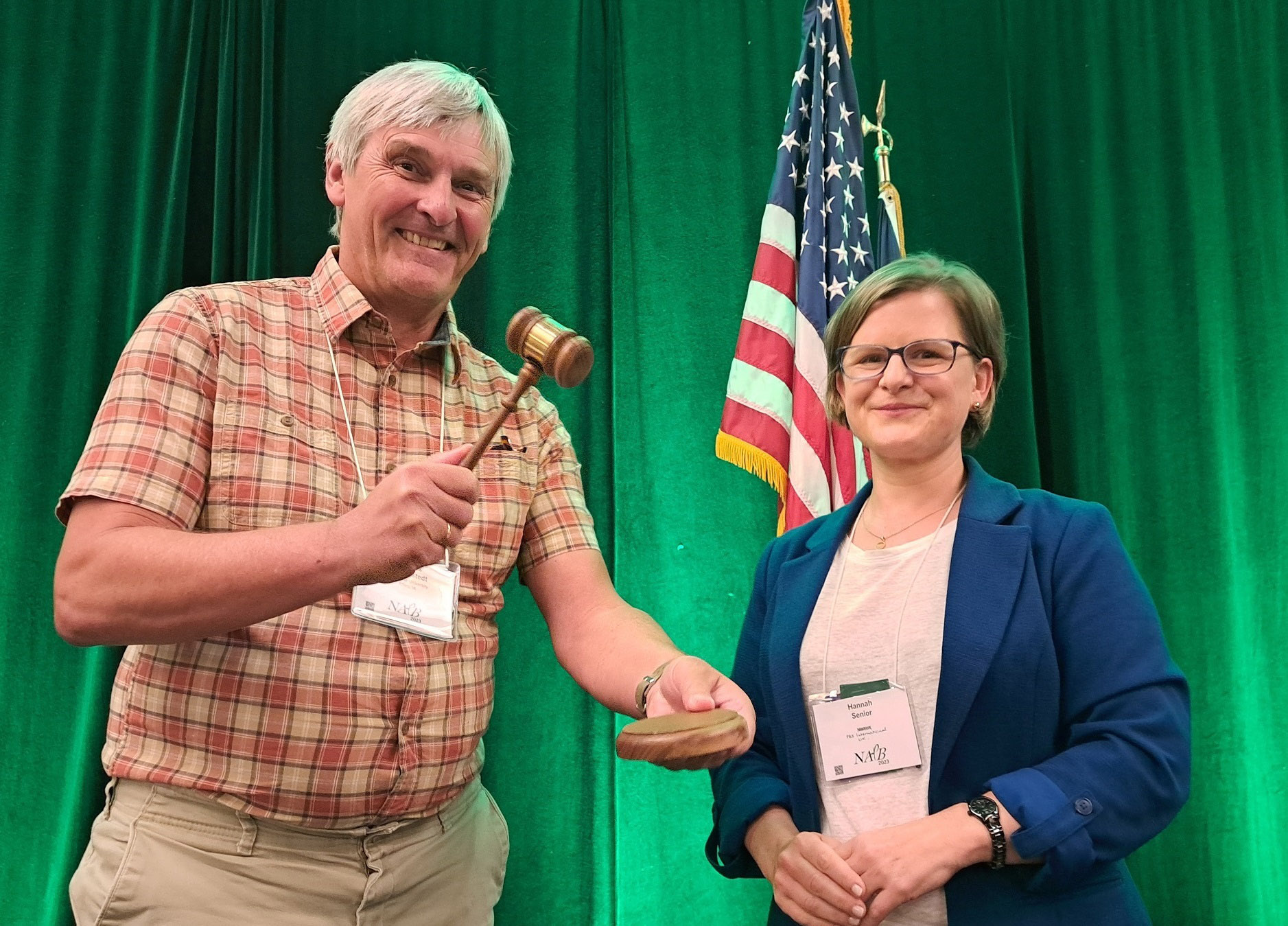 July 27, 2023
AMES, Iowa — Iowa State University professor Thomas Lübberstedt assumed the role of president of the National Association of Plant Breeders at the organization's annual meeting, July 16-20, in Greenville, South Carolina, hosted by Clemson University.
Lübberstedt, K. J. Frey Chair in Agronomy, is currently the university's director of the Distance Master's Program for Plant Breeding.
As president of NAPB for the next year, he will lead a diverse group of scientists and graduate students in plant breeding and related fields. The organization fosters networking between public and private sectors, provides advocacy for plant breeding, and advances excellence in research, education and outreach. As vice-president, Lübberstedt co-chaired the planning committee for NAPB's 2022 conference in Ames with Paul Scott, a research geneticist with the USDA Agricultural Research Service.
NAPB has a close connection to the Plant Breeding Coordinating Committee, which represents plant breeders at land-grant universities. Lübberstedt is currently Iowa State's representative on that national group.
"I'm honored to help promote plant breeding as a profession through NAPB," Lübberstedt said. "I'm taking on this role at a good time. The volunteer organization has active strategic planning efforts and grown its membership in recent years, something I hope to see continuing. That includes increasing interaction with related organizations and international plant breeders so we can learn from each other."
Lübberstedt joined Iowa State's Department of Agronomy in 2007. He founded the Doubled Haploid Facility at Iowa State and served as director of the Raymond F. Baker Center for Plant Breeding from 2007-2023. His research at the university has focused on identifying and efficiently exploiting valuable genetic diversity in corn and perennial grasses to be used in plant breeding. His primary research area is manipulation of plant reproduction to accelerate the breeding process.
Lübberstedt grew up on a farm in Hamburg, Germany, where his experience raising vegetable and ornamental crops inspired his career. He earned his doctorate in biology from the University of Munich, and degrees in agronomy from the University of Hannover and the Technical University of Munich.
View a July 20, 2023, Seed World interview with Thomas Lübberstedt on plant breeding and taking leadership at NAPB, by Marc Zienkiewicz.
Photo: Thomas Lübberstedt, professor, Iowa State, takes the gavel from Hannah Senior, PBS International, to assume leadership of the National Association of Plant Breeders, in July 2023. Photo by Marc Zienkiewicz, Seed World.