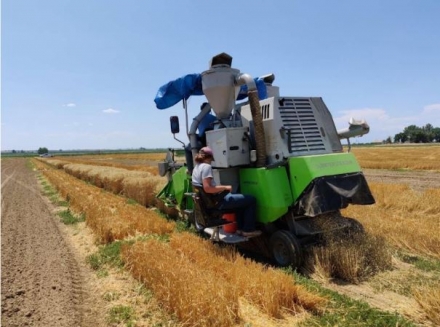 Taking on an internship during the summer is a great way to expand your knowledge and experience for the area you are interested in; it's a plus when you get to travel somewhere new and different. Junior in agronomy from northwest Iowa, Melinda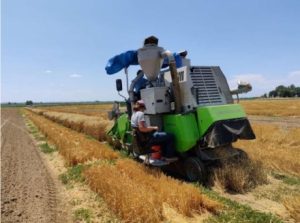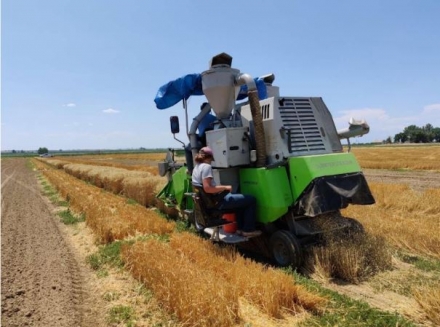 Zubrod, took the opportunity to travel and complete an internship all in one. Over the summer, she headed to Denver, Colorado, a Research and Development intern with Corteva.
Maintaining test plots of wheat and corn to protect the purity of crop varieties was one of Melinda's biggest responsibilities. She also worked on establishing various methods of pollen control and collection. She assisted with the planting and harvesting of wheat and corn. With the crops work she was doing, she also got to help aid in applying different treatments across experimental plots and helped collect quantitative and cultivate data. A unique responsibility she had was overseeing and directing the daily tasks of a group of high school student workers. Not only did Melinda get to have hands-on experience with all aspects of crop production, but she also gained leadership experience and got to practice her delegation skills.
You may ask how a girl from the northwest, Iowa, ends up in Denver for the summer. " I applied for this internship thinking it would be an interesting location to work and live at," Melinda shares. She had an enjoyable summer there and was able to experience different farming practices than what she had been exposed to in Iowa. Melinda shares, "An example of this was the irrigation systems I learned about various forms of irrigation, including drip tape, pivot irrigation, and flood irrigation."
Throughout her summer, she made life-long memories, but the one that stuck with her the most was getting live flies in the mail to help pollinate the wheat. A fond memory for her, but surely not for anyone outside of the agronomy department! She learned a lot from this experience; her biggest takeaway was that she learned all of the work and planning that goes into releasing commercial varieties of wheat and corn.