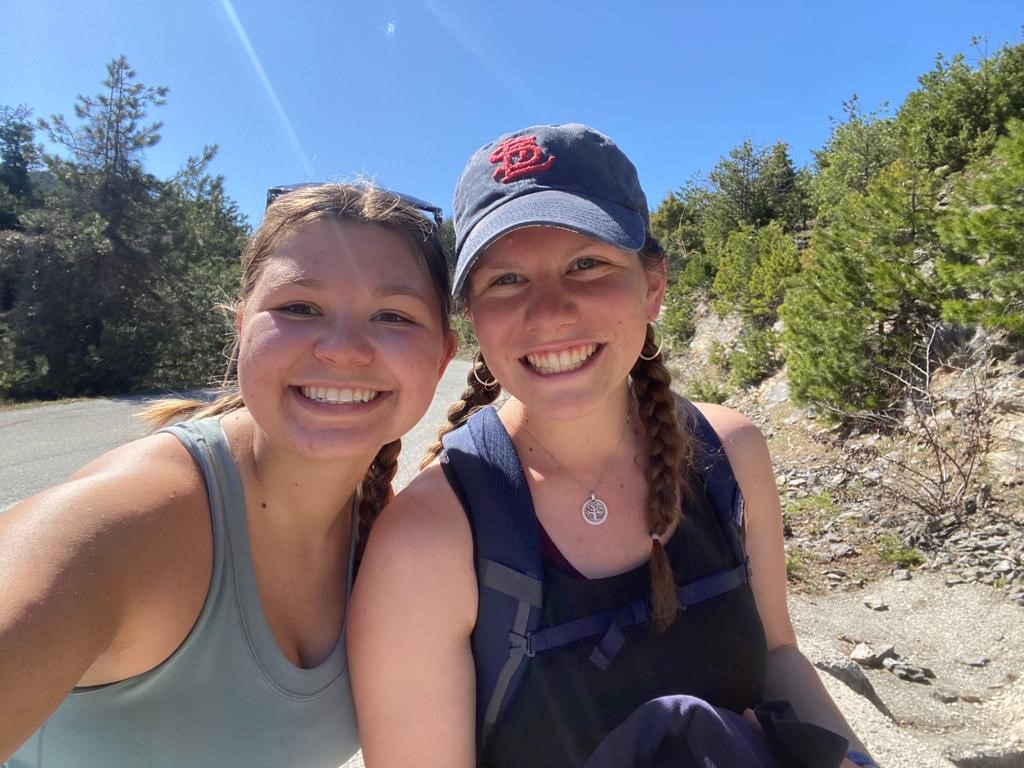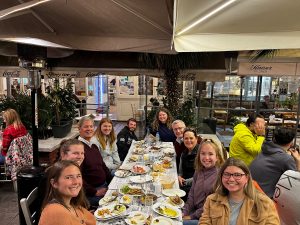 Agronomy students Tess Kern and Rebecca Johnson traveled to Thessaloniki, Greece to attend the American Farm School Spring semester.
Founded in 1904 by Dr. John Henry House and wife Susan Adeline, the American Farm School offers general and technical education based on the environmental, food, agricultural and life sciences. The holistic and experiential education prepares and inspires the whole person to lead, innovate and contribute to the sustainable future of Greece and the world.
Considerably smaller than Iowa State, the women found the American Farm School a nice change of pace. Their classes met once a week for four hours a day. Topics focused on crops grown in Greece and the local Mediterranean climate.
"We are learning about olive production systems, how to care for grape vines/viticulture, as well as a Greek language class," said Tess Kern, junior. "We also take classes about weed science and soil and water conservation. There are classes that focus on sustainable ag management, international business, and food science."
The location provided beautiful scenery and the excitement of additional trips.
"Zagorohoria and Loannina are mountain towns with an awesome history and some of the best views" said Tess. "We also spent time in Athens and some of the Greek islands. We took weekend trips to Paris, Berlin, Ireland, and Austria as well."
Half a world away and the women felt right at home. The adjustment was a very easy and smooth one, due in part to the terrific people at the school who made them feel welcome. Our program was also fairly big with 18 Americans attending.
"The culture and language has been a big change, but it is very refreshing to experience and be immersed in a beautiful culture," said Tess. "It's hard to be homesick when you're enjoying the culture and sights of gorgeous Greece!!"
Greece wasn't Rebecca's first choice in study abroad location, but it worked out in her favor.
"My first choice had strict border restrictions because of COVID and I was not able to go," said Rebecca. "After meeting with study abroad advisors, I realized this program was a really great fit for the classes I was hoping to take, and my budget."
The women agree it was an incredible experience full of growth and knowledge.
"Do it! It will change your life."