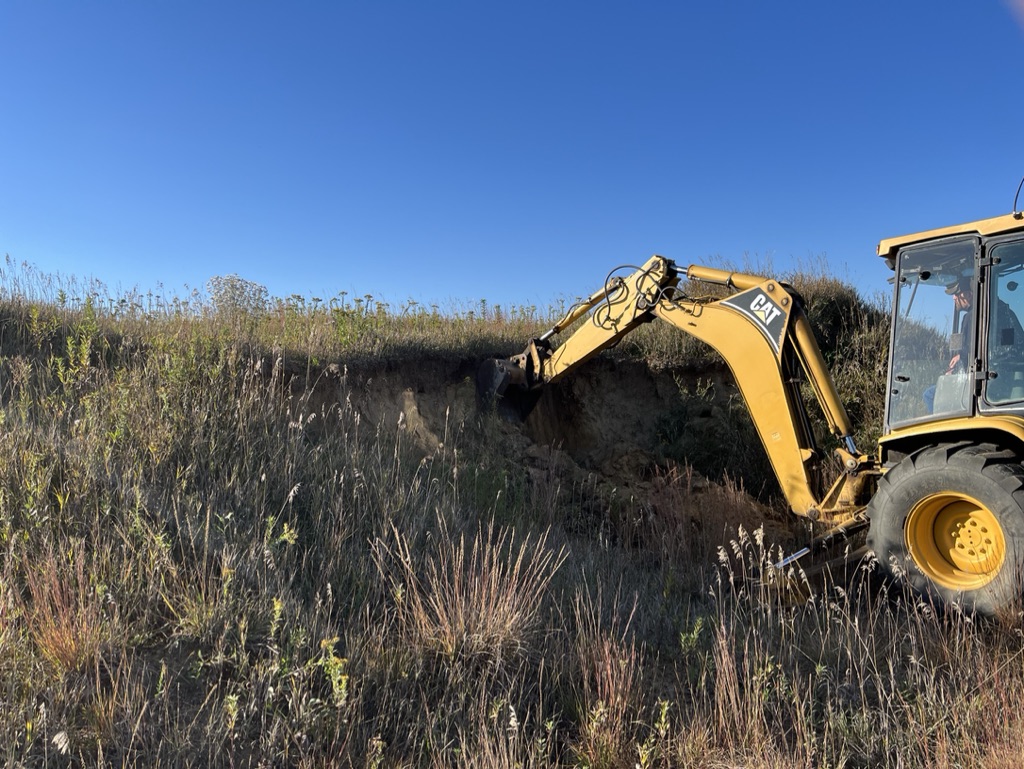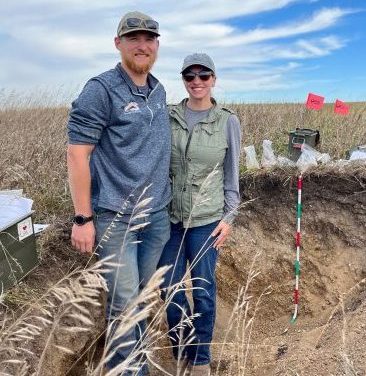 The Region V Soil Judging contest went off without a hitch, thanks in part to two ISU Agronomy alumni. Former soil judgers, Jacob Schultz (BS, 2021) and Nathan Anderson (BS, 2010), opened their farms in Northwest Iowa to 100 college students the first week of October.
Or as they would say "the busiest time on the farm" since their families were in the middle of corn and soybean harvest.  Each farmer also volunteered to dig pits with their own backhoes and labor.  A labor of love to showcase how meaningful their time at ISU and in Agronomy and soil judging was to them.  
The Schultz Farm in Osceola County was the site of 4 practice pits including two that were extremely challenging.
"Soil judging gave me the opportunity to see neat soils in different places, it was fun to come full circle and be able to host this contest," said Jacob Schultz.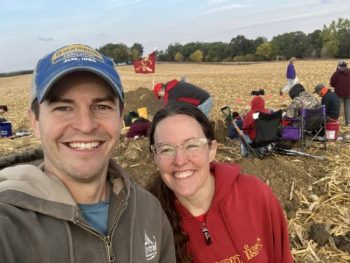 The Anderson Farm in Cherokee County was the site of the 5 contest pits.  Additional pits were at the Northwest Iowa Research Farms near Sutherland and Doon (Andrew and Landon) and at Iowa Lakeside Laboratory (Mary Skopec and Matt Fairchild).
"As an agricultural producer, soil judging gave me a unique perspective to understand how soil properties influence crop productivity and yield," said Nathan Anderson.
Iowa Lakeside Laboratory also served as the host location, providing lodging, meals and meeting space. The 100 students came from 7 universities and three community colleges (University of Nebraska – Lincoln, University of Nebraska – Omaha, University of Minnesota,
University of Missouri, South Dakota State University, Kansas State University, and Iowa State University, Black Hawk Community College (Illinois), Northeast Nebraska Community College and Oklahoma Community College.
The university-winning team was the University of Nebraska-Lincoln (coached by Judith Turk and Becky Young). The ISU team placed 3rd.  Meyer Bohn was the coach. The college-winning team was Black Hawk College, coached by Andrew Larson. The contest was organized by Amber Anderson (Assistant Teaching Professor). She was assisted by Lee Burras (Morrill Professor) and Casey Luke (Undergraduate in Agronomy). Additional questions should be directed to Amber Anderson.