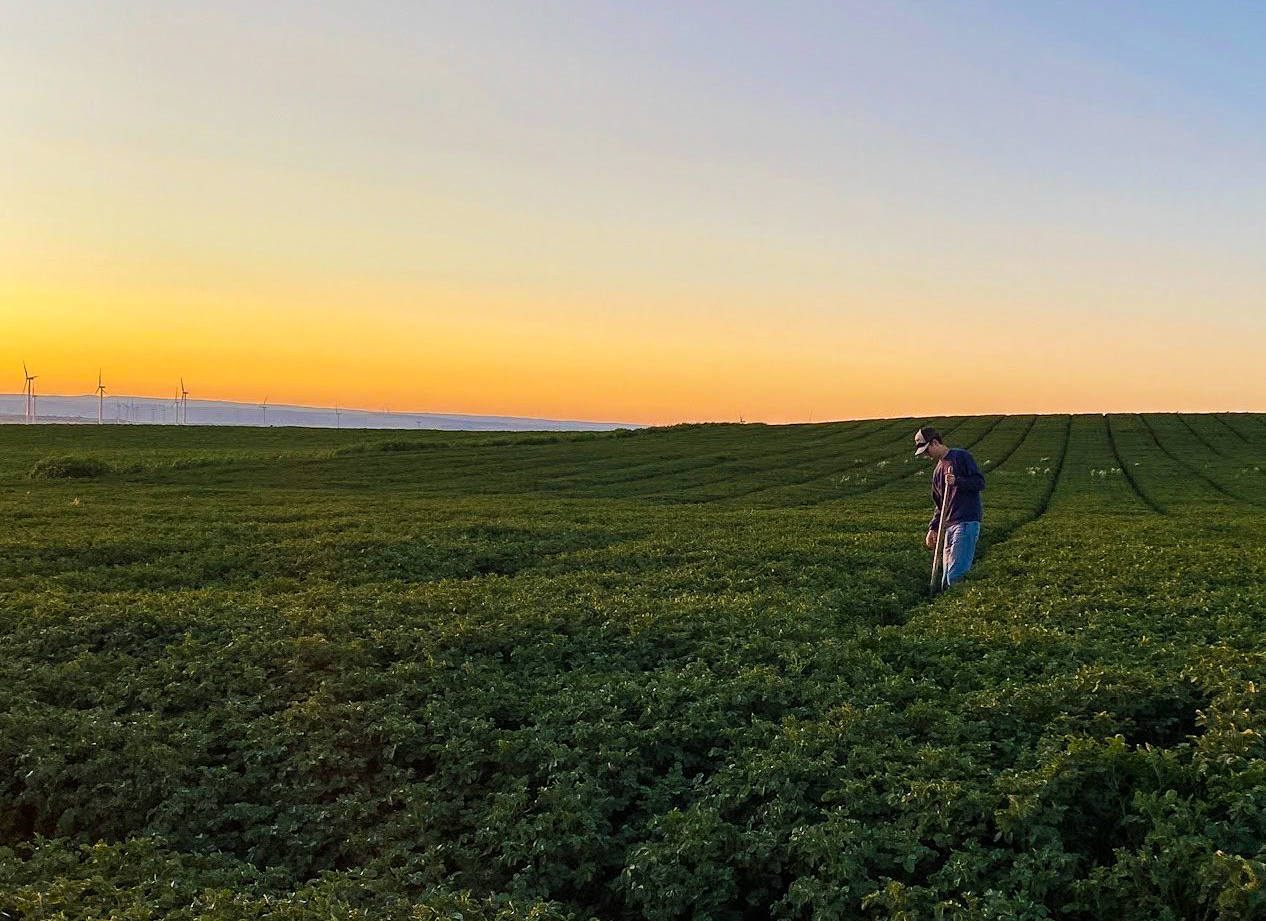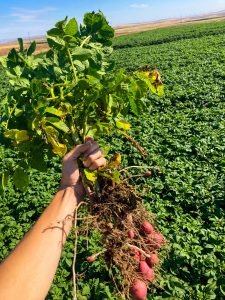 From the east coast of Harrison, New York to the hills of Ione, Oregon, a change of perspective was just what Kai Goble wanted as he searched for his 2022 summer internship. Kai spent his summer embracing the unique learning opportunities he was presented with at CSS Farms in Ione, a 600 hundred acre potato farm. Because CSS Farms focuses on producing potatoes, Kai said, "I saw crop production directly of a consumer's food, opposed to seeing crop production used for fuel or feed."  
Kai's summer responsibilities included soil and petiole sampling, a practice performed to show whether or not the roots of the plants are absorbing the nutrients, monitoring plant growth and ground coverage, as well as scouting for weeds, insects, and diseases.  
"Working with a new crop allowed me to make connections to things I had learned in class at Iowa State, but it also allowed me to connect the in – class lessons applied to a crop that was not taught in class," said Kai.  
A different outlook on agriculture provided Kai with challenges and opportunities to grow as a student, professionally and personally. He advises all students to, "look for a unique experience from what you are familiar with to help you truly broaden your views as an agronomist."